Following the success of our volunteer building trips over the past 3 years, where we built homes for 56 children, we are delighted to offer you another chance to be part of a team that can lay the foundations to a brighter future for kids in Kenya.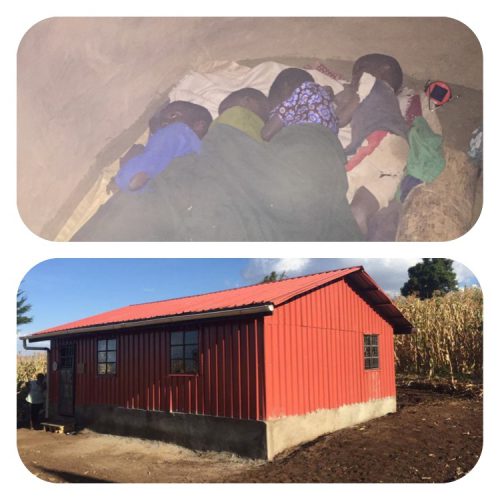 July 2018 Trip
Our 2018 trip will run from 21st July to 3rd August with an optional 3 day safari to Masai Mara 4th to 6th August.
We are currently visiting families which we will potentially be building houses for in July 2018, please stay tuned for full details of the trip any day now.
Please let us know via the below email address if you wish to attend as due to hotel capacity and volunteer interest levels we may have to set a maximum number of people who can take part.
If anyone knows of companies or individuals that may be in a position to sponsor team t-shirts, lunches each day, tools, timber, windows, doors or any other individual aspect of the work please let us know. To register your place or find out more information, please email info@gathimbaedwardsfoundation.org
October 2017: 4 houses for 10 children in 7 days
In October 2017 our volunteers built 4 houses for 2 families in 7 days – 1 day ahead of schedule!
The family pictured below had been through some very tough times. The 6 of them lived in a broken wooden shed in Nyeri.  James (right) scored very impressive primary school marks of 352/500 but couldn't start secondary school in Jan 2016 due to lack of £140. His dream of becoming a neuro surgeon was in jeopardy. He decided he wanted to try and commit suicide so that he wouldn't see so much more struggles but he was convinced not to by our GEF staff and a local counsellor.  Thanks to kind sponsorship from Alan Esson, James is now in secondary school and tells us the sky is the limit for him and his family. He is determined to change his family's life for the better.  His brother Stephen (left) fell of the back of a moving pick-up truck in 2013 and spent 1 month in a coma.  Hospital fees were impossibly high to pay but neighbours joined together to pay some and the rest was paid by the local area administration. He has now fully recovered and wishes to go to college so that he can become a plant operator. Twin girls Faith and Ann are currently in nursery thanks to support from several of our house building volunteers.  They never stop smiling despite living in some of the worst conditions we have seen.  Paul is also back in school thanks to sponsorship from Claire Barrie and Chris Hanton as part of our #12days12futures campaign in December 2016.  There is an amazing unity between the children and their mum.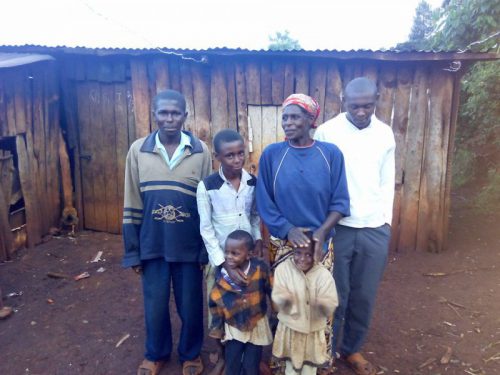 In the family pictured below, Humphrey (right) scored very high primary school marks but had been sent home from Form 2 of secondary school due to a lack of fees and Form 1 arrears.  He was set to be unable to complete his education.  They lived just outside Karatina where they shared a small rental house. Mum Lucy (right) shared the single bed each night with little Fidelis and her sisters Phoeby (brown dress) and Ivy (yellow dress) whilst Humphrey and his younger brother Gibson (second left) stayed next door in a small room.
The family had lived with their grandparents until sadly they both passed away. Much to our anger, their uncles chased the family away, refusing to let them stay in the family home or support them in any way.  This left them homeless until a kind landlord decided to give them a small house temporarily but they then had to move from house to house as they struggle to pay the rent.
Earning £1.50 at most each day working long hours on a farm, it was pretty much impossible for Lucy to pay school fees – especially Humphrey's university fees and Gibson's £500+ a year secondary fees – or to ensure that they were all eating regular meals.  We are delighted that all 5 children are now in full time education and eating regular meals thanks to support from sponsors who the children write to regularly. Humphrey recently completed secondary school and scored an impressive B- which saw him start university this year. We are soon going to be able to help Lucy start her own business. The family are one of the most humble and polite family's we have met.  Following a shopping trip which we took them on in April 2015, Lucy wrote a lovely thank you letter to Gideon Gathimba thanking us for our support.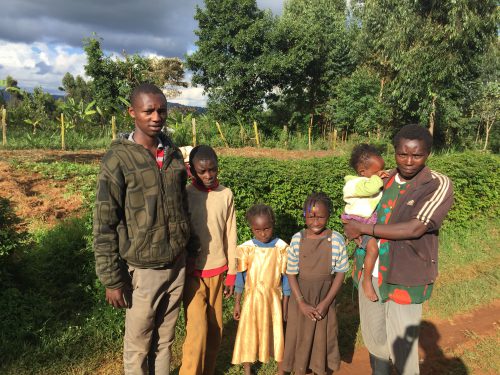 Stay tuned for full update and photos of the trip and insight from Project Manager, Darren Cocker who made his third trip to Kenya to oversee the building works, and our record breaking fundraiser Caroline Tough.
The 2016 trip: 5 houses in 9 days
In October 2016 our 25 volunteers achieved something very special.  In the space of just 9 days they managed to build 5 houses for families in Iten.  Their amazing efforts have taken 25 children from sleeping on the floor of mud houses to lovely new beds in shiny new timber homes.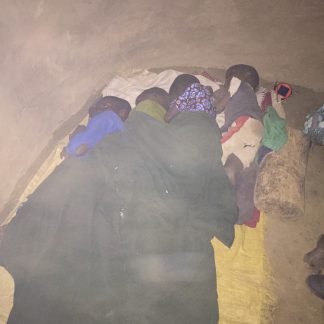 Here's what some of our volunteers had to say about the experience:
"Seeing the excitement of the children as they prepared to move into their new homes was incredible.  They appreciate the small things in life.  It was inspiring to see what a weight it was off their mum's shoulders to have a safe place for her and her children to sleep.  Jess Thom

"Its a pleasure to be a part of GEF and help children in my hometown to have safe homes and bright futures." New York and London Marathon champion, Mary Keitany who officially opened one of the new houses.

"It is amazing how quickly great things can happen.  Arriving at site each morning and seeing the progress of the previous day is fantastic.  I just love it."  Jo Robertson

"The hard work is worth it.  You get a lot more out of it then you put in." Tracey Monro

"It is great to see what we achieved in such a short space of time.  The impact it brings to locals is fantastic and clear to see."  Steven Smith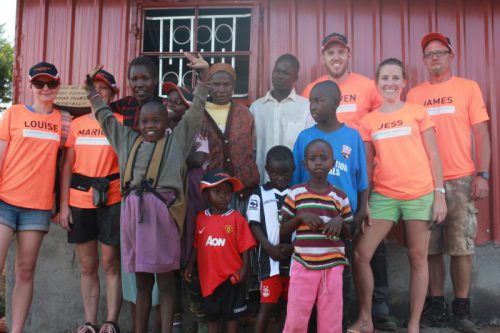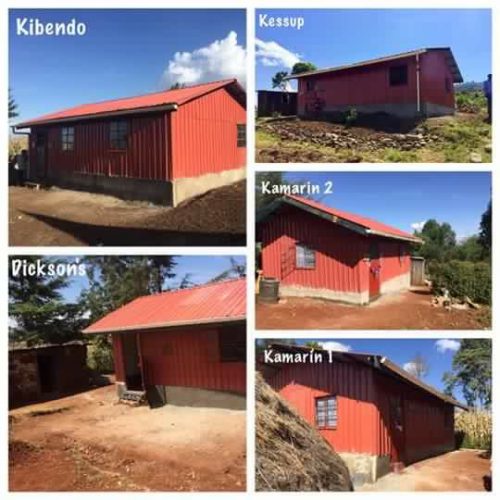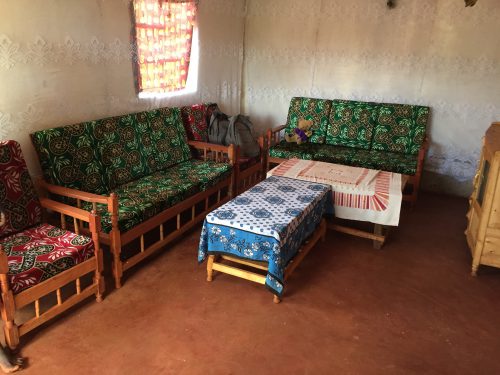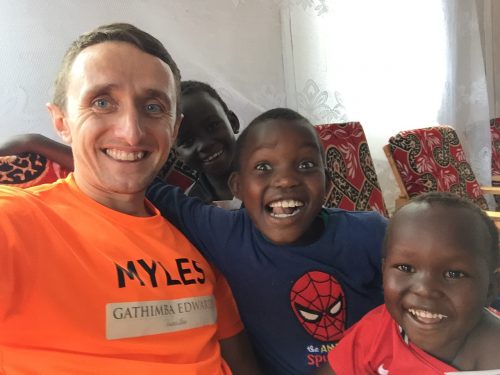 The 2015 trip: 2 new homes for 20 children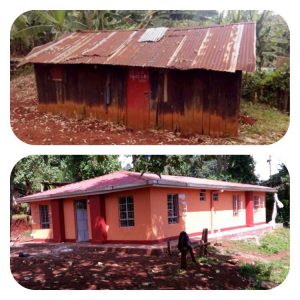 We are incredibly proud of our 51 volunteers who in October 2015 helped us build a new 16 bed dormitory for the children at the Pavilion Village children's home and a 3 bedroom house for Judy Gathigia and her family in Iruri. This wouldn't have been possible without their efforts and in particular the support from Stewart Milne Group who flew 19 of their expert staff out to help our efforts.  They tell us what they thought of the trip in this video: https://www.youtube.com/watch?v=cfcZ5lX1IXc&feature=youtu.be
"The whole experience was inspirational and what made it even more humbling was that the people we were building for were with us on site every day." Garry Willis.

"This was the most unreal and amazing 2 weeks of my life.  The reality of life for so many people in Kenya is unbelievable. We were able to do so many inspiring and life changing things in a short space of time.  So many special memories and some new life-long friends too." Nicola Henderson

"Unlike most charity donations/events I have done before, this trip gave me the opportunity to see first-hand the difference that our money, clothes, toys and hard work would make to severely underprivileged children." James Ferguson

"This trip is a memory that will stay with me for the rest of my life.  The hardship that I have now seen, that some of the less fortunate people in the world go through has really made me appreciate what I have in life." Frank O'Reilly