Our third GEF dinner took place on Saturday 16th February 2019 at Ardoe House Hotel, Aberdeen.  The event which was headline sponsored by Phil Anderson Financial Services Ltd raised a GEF record £50,657 profit.  The evening consisted of inspiring international speakers, awards, authentic Kenyan cuisine, unique prizes and much more.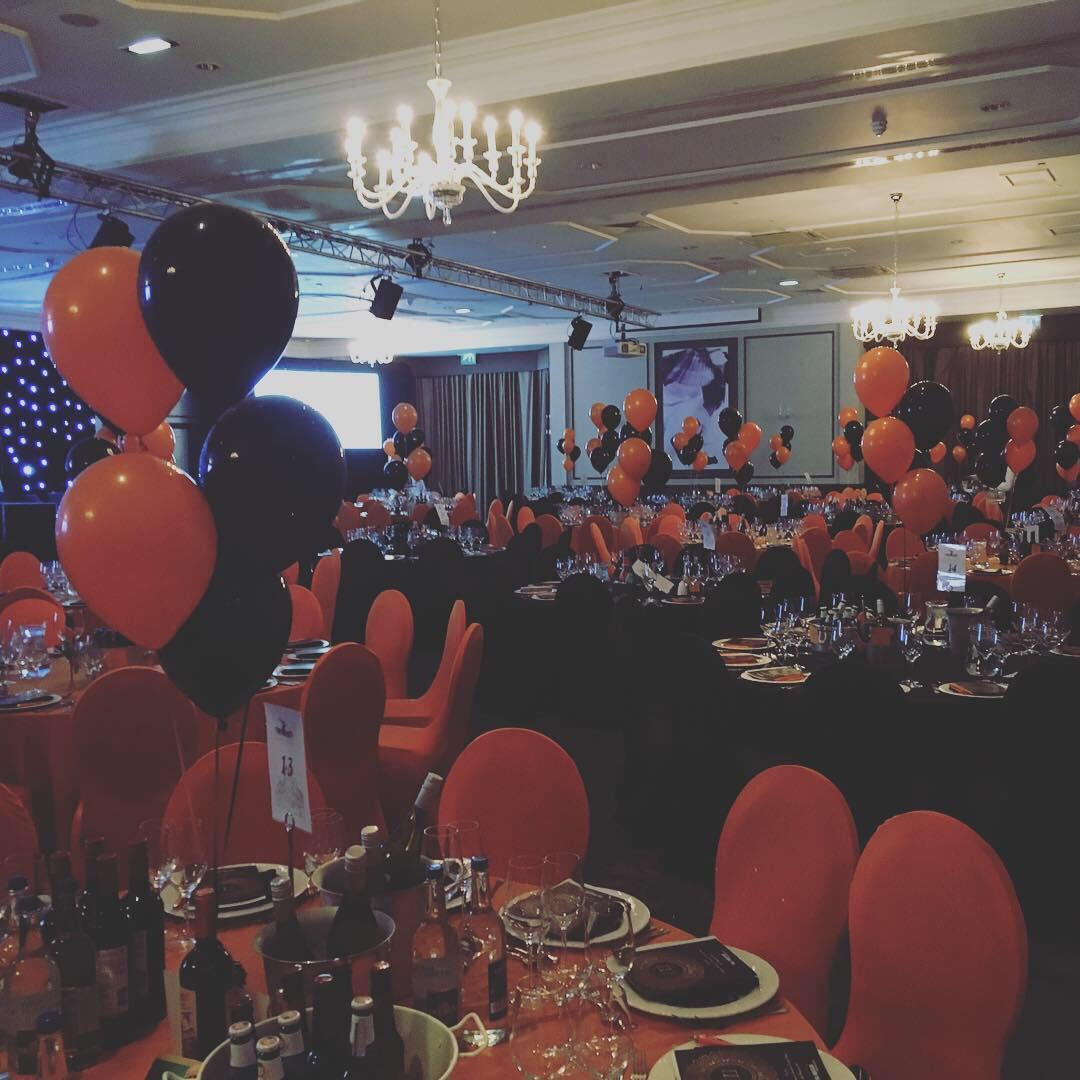 Thanks to the sponsors, volunteers and 400 guests who made this possible we were able to:
– Start 32 businesses for families in Kenya
– In addition to the 300 children we were supporting through school/further education at the time, we were able to welcome 50 new children into the GEF family who had been on our waiting list for support.
– Make a £2,500 contribution to the Neil Jaffrey Initiative which went towards building a specialist sensory outdoor play area and equipment for little Evie from Aberdeenshire who suffered from cerebral palsy, severe dystonia and resistant epilepsy. A special thank you to Westhill & District Roundtable for once again sponsoring part of the contribution.
All of this incredible support from so many people means that more children in this world will wake up tomorrow with increased hope. For that, we, the children of Kenya and our little hero Evie's family are forever grateful.
Guest speakers in attendance were:
Brother Colm O'Connell arrived in Iten, Kenya from Ireland as a missionary in 1976 and taught geography at St Patricks Boys Secondary School. Early on, he was asked to help out on the running track, and discovered a passion that has lasted to this day. What happened next is now the stuff of legend! Under Colm's guidance, 37 Olympians and 18 Olympic or World Championship medal winners would emerge from this tiny school, including the current 800 metre world record holder David Rudisha.  Brother Colm spoke about the importance of focus and determination when striving for your goals as well as not being put off by the magnitude of challenges; instead focusing on small steps along the way to making the world a better place.
Mary Waithera (pictured at top of page) motivated guests with her story of how international sponsorship gave her the opportunity of an education following the passing of her mother to cancer when Mary was 12 years old. Her determination in the face of many of other challenges meant she went on to gain a BSc in Communications & Public Relations from one of Kenya's top universities, record several songs as a music artist.  She also surprised guests with a rendition of 'Don't Worry, Be Happy' which was her mum's favourite song.
Co-founder of GEF, Kenyan international athlete and former 4 x 1,500m relay world record holder, Gideon Gathimba told his life story starting with challenges he had as a child in a family which struggled to feed and educate him and his siblings.  He then went on to explain how athletics changed his life and why he is so committed to giving children the same chances he had to further his life and that of his family.
Sadly the UK government did not grant David Sagida the visa to fly to speak at the dinner but David appeared via video to share his humbling life story. From being left homeless by political violence as a child, David's perseverance and attitude has seen him become one of the most respected members of his community and a central part of GEF's work through his role as our Operations Manager in Iten, Kenya. David spoke about how your support has assisted him and his family through some challenging times bringing up their son Daniel who at 2 months old was paralysed from the neck down as a result of meningitis.  He also shared insight on the impact your support has had on the lives of the other children we support and why he is so passionate about giving them the best chance in life.
Chair of Parkrun UK and former 5,000m world record holder Dave Moorcroft once again kindly and excellently compered the evening's proceedings. Dave and his wife Linda have become part of the GEF family and we are so grateful for their support.
Special Contribution Award
Alan Brown was the recipient of our Special Contribution Award in 2017 and this time shared a wonderful poem about GEF. Alan is a true force of nature who has raised colossal amounts for GEF through coming to Kenya 6 times, organising events, sponsoring children, doing crazy challenges such as running 115 miles in 7 days, selling raffle tickets and much more.
This time around Alan presented the award and 2 handmade (by David Mackay) bird house trophies to two very deserving winners.  It has become an almost impossible task to single out special contributions when so many people are doing so much for our children. We have people running multiple marathons across the Sahara dessert, volunteering multiple hours per week, cycling hundreds of miles whilst climbing mountains in between, sponsoring several children, building houses in Kenya year in year out and raising thousands of pounds in the process.  However, tonight we presented the special contribution to two legends of GEF.
Dan Mulhare was the one who invited Myles out to train in Kenya for the first time back in 2011 and he has been an ever-present support to our fundraising since the beginning.  He planned and project managed a challenging first building trip where we had 52 amazing volunteers from outside of Kenya build a 16 bed dormitory and 3 bedroom house and then did the same for our 2016 building trip which saw us complete 5 houses in 9 days across 5 different locations. As a trustee of the foundation he is also involved in the day to day discussions about various initiatives and issues.
Darren Cocker first became involved with the foundation as part of that initial trip in 2015 when he came over to Kenya along with 18 of his colleagues from Stewart Milne.  He was a central part of the 16 bed dormitory construction at the Pavilion Village children's home and immediately began volunteering his expertise in many ways once returning home from Kenya.  He has been on every building trip since, site managing one of the 5 building sites in 2016 and planning and project managing the 2017, 2018 and 2019 building trips.
Between them, Dan and Darren have built 15 houses for over 80 children.
HEADLINE SPONSOR
Thank you to Pete Preston for DJ-ing at the end of the fundraising activities and supplying the DJ decks free of charge.  Pete was a successful DJ for many years but now runs www.oneofmypals.com which offers web design, SEO, re-branding and marketing services.
HOTEL PARTNER
Ardoe House Hotel & Spa, Aberdeen, thank you for hosting this event for the 3rd year and for giving us amazing support in so many ways.