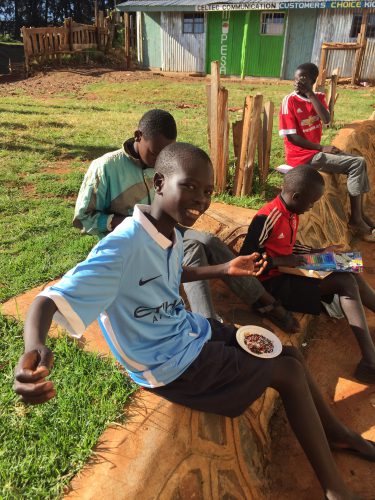 This is Dan.  He was born in Iten in the year 2000 and is a lover of football – in particular Manchester City.  Dan's ambition is to become an engineer when he is older.  His favourite school subject is science and in his spare time he loves to cycle, play football and do somersaults.
When we first met Dan he was never in school due to a lack of fees and was only eating 1 meal each day along with his brothers Kevin and Titus and sister Neema.  We are pleased to say they are now back in school for the time being and eating regular meals while we have also invested  in bracelet making training for his parents.  We hope that this support will result in the family being able to sustain themselves in the future.
Thanks to the ongoing support and sponsorship from Caroline and Bill Tough, Dan now has a chance to reach his goals.
Unfortunately there are lots more kids just like Dan whom we have still to find a sponsor for.  For more information on how you can make a real difference and sponsor a child, please click here.