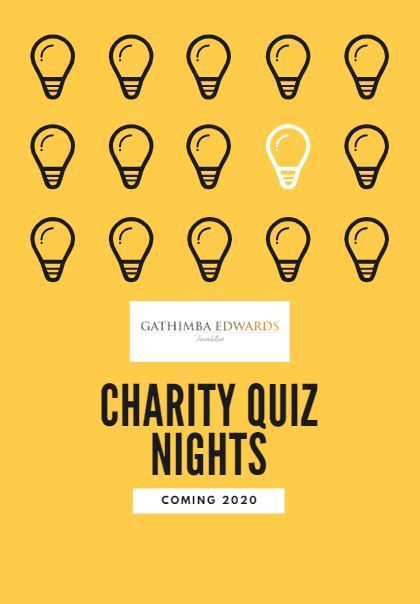 Quarterly quiz nights coming to Aberdeen in 2020 with the first one in February.  A chance to get your friends together for a bite to eat and a bit of fun while raising money for kids in Kenya and Aberdeenshire.
---
To allow us to cover the running costs of the 4 events throughout 2020 we are looking for a corporate sponsor.  For just £400 we will be able to share your support through our website, social media and local press as well as the visibility with your company banners displayed and more.
For more information get in touch with Myles or Kayleigh at info@gathimbaedwardsfoundation.org or call us on 01224 531084.