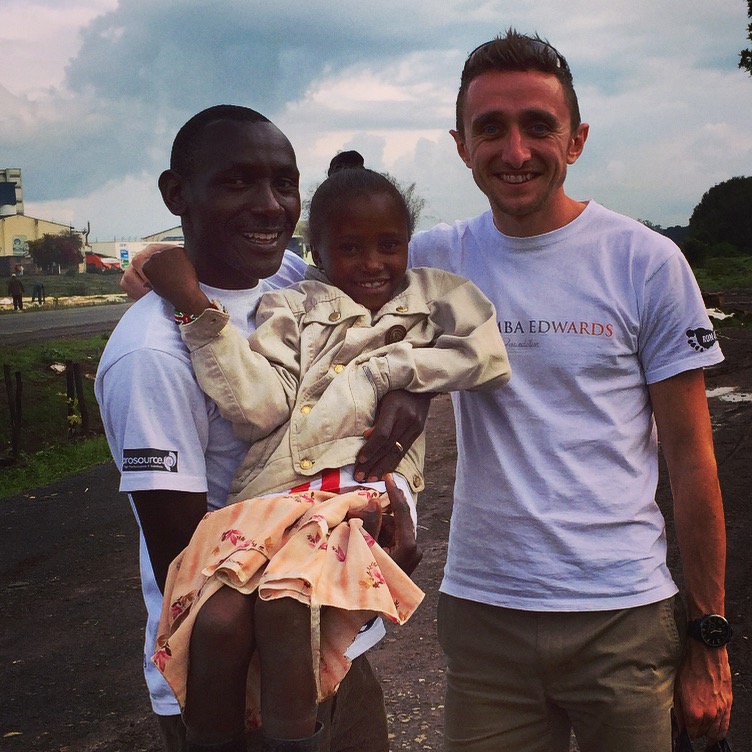 I was not lucky to be brought up in a well off family and during my early years my parents could not afford two meals in a day. I worked hard in school and as a runner to change the situation.

I ran to national level and that opened the door for me to represent the Kenyan national team in 2007 at the All Africa Games. I could see my dream come true when I attended several Golden League races in Europe.

In 2009 when I attended a mile race for the opening of Aberdeen Sports Village, I met Myles Edwards and we became good friends. Later he came to train with me in Kenya and we toured central region and in particular visited the Pavilion Village children's home. When we both realised the challenges the home were enduring such as only one meal in a day, home without electricity and no good clothes or shoes, we came up with idea of setting up a charity to help less fortunate kids.

We have already seen the fruits as not just all the children at Pavilion Village are back in school or have even joined university but we could also enable hundreds of children in other regions ins Kenya to attend school.

We hope that in the future we will do more.
Gideon Gathimba | Founder