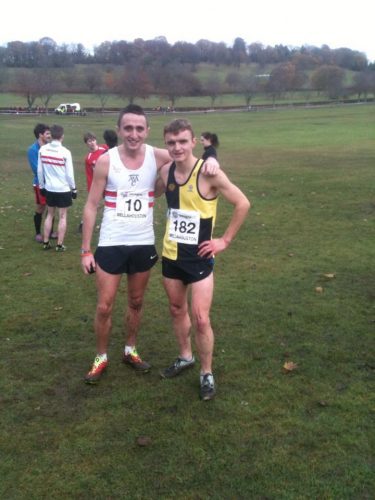 Sadly in 2014 the Gathimba Edwards foundation lost one of our most loyal supporters. Neil Jaffrey was tragically killed when cycling along Anderson Drive in Aberdeen on the 7th of September. Neil, more commonly known as 'Eddie', really was one of a kind. He had a unique ability to take an interest in everyone he met and help them wherever possible. 
Neil's family gave us the incredible honour of donations from his funeral going to the children we are supporting in Kenya and thanks to the generosity of everyone who came to say goodbye to Neil, over £1,800 was raised which will buy the materials for our volunteers to build a house for little Judy Gathigia in October 2015.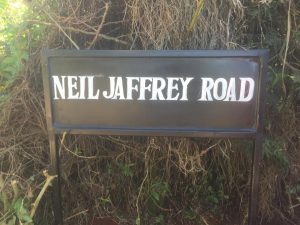 Pastor John, his wife Agnes and 22 children at the Pavilion Village were so touched by the Jaffrey's gesture that they have named their newly re-laid road leading up to home, Neil Jaffrey Road.
Constantly inspired and driven on by Neil's memory we as a foundation wanted to keep his memory alive in as many ways as possible. The Neil Jaffrey Award will be an annual award of support to a child in need, living in Aberdeen.  Although our focus is to provide support and create opportunities for kids in Kenya, it is very important that we also make as big of difference as possible at home too.
The recipient of the Neil Jaffrey Award 2015 was a family who have inspired so many people around them with their love and determination to support their son, who was born three years ago with quadriplegic cerebral palsy. Seeing the way they faced challenges together, researched the condition and worked tirelessly to ensure their son has the best possible care has been a huge inspiration to us and it is a great pleasure to be able to support them.
Matthew James Dyer is 4 years old and not able to sit up unaided.  He is completely immobile and will always be a wheelchair user.  His cerebral palsy affects his co-ordination, his ability to communicate, his vision, and his ability to move and support his own body.  This in turn can lead to various health complications, including problems with his hips and spine.
Despite the challenges which Matthew faces on a daily basis, he remains the smiliest little boy with absolute determination.  Matthew see's his physio, occupational therapist and speech therapist most weeks, and his parents Mel and Luke are hugely grateful for the support they have received from his team of specialists. Despite this excellent networking of support, sadly a lot of the essential equipment needed to support MJ is very expensive.
With easy and fun activities limited for them to do as a family, Matthew has been measured for a special needs tricycle which will give them the chance to be outdoors together knowing he is fully supported whilst also encouraging him to move his legs and have fun with it seeming like less hard work.
Since Matthew was 18 months old, he has had huge benefit from attending sessions at the Craighalbert Centre in Cumbernauld.  The centre provides therapy and support for young people affected by cerebral palsy and motor impairments.  Trips to the centre have been great for Matthew and his parents and they have met families with whom they share a common ground and been able to share experiences, which has been a real comfort for them both.  MJ's progress trough trips to the centre has been huge.  He has gotten more comfortable with being handled and is now more secure and happy during physio sessions.  It has allowed Mel and Luke to be close to him and interact during important treatments.
Thanks to the incredible support we received at our fundraising dinner on 21st February 2015, we were able to donate £1,362 to Matthew's family which funded the custom built tricycle and 10 Saturday sessions at the CraigHalbert Centre.
On September 5th 2015, Myles, Mat, Jason, John and Luke cycled 300 miles through Scotland's 5 major cities raising over £10,000 for MJ's care costs.  This will give his parents, Luke and Mel, a realistic chance of being able to communicate with their son thanks to an Eye-Gaze computer which costs around £14,000. More info and the donation link can be found here – www.totalgiving.co.uk/mypage/cyclingformj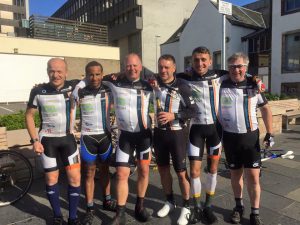 The 2017 Neil Jaffrey Local Child In Need Award
At our February 2017 dinner the award was presented to Mintlaw based youngster Tyler White.  The inspirational two and a half year old, who suffers from spina bifida, received a specialised bath seat and up seat/walker.  The award was kindly sponsored by the Westhill and District Roundtable group.  In addition to this an anonymous £6,000 donation was made by a local company to allow Tyler's family to install a stair lift into their home.  More updates to follow soon.