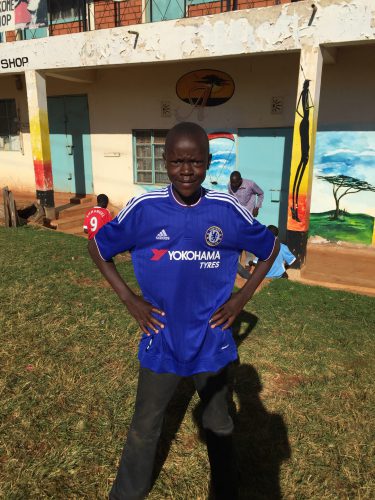 Viki is one of the real characters of the children we are supporting in Iten. He was born in June 2000 and is currently in his final year of primary school at Iten Primary where his favourite subject is science.
Viki loves to dance, play Temple Run on Myles' iPhone, eat rice and liver and run every morning.  He also loves to watch football and his favourite team is Chelsea (no one is perfect).  When he is older he would like to be a pilot for Kenya Airways.
Thanks to the ongoing support and sponsorship from Ron and Jenny Coutts, Viki now has a couple dedicated to helping him achieve his dreams.
Unfortunately there are lots more kids just like Viki whom we have still to find a sponsor for.  For more information on how you can make a real difference and sponsor a child, please click here.