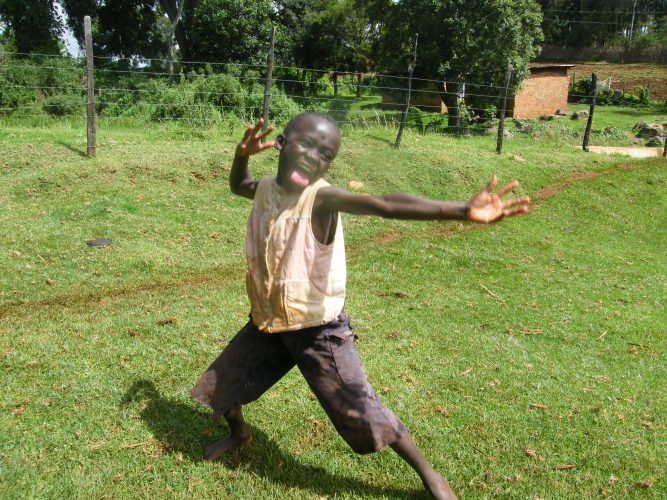 Titus is one of the children who regularly comes to Gathimba Edwards headquarters in Iten to play Temple Run and watch movies.
Titus was born in 2005 and is currently at Iten Primary where his favourite subject is English.  When we first met Titus he was never in school due to a lack of fees and was only eating 1 meal each day along with his brothers Kevin and Dan and sister Neema.
As can be seen from his photograph, Titus loves to have fun – he never stops dancing, running and summersaulting!  He also wants to race marathons one day as well as being an aeronautical engineer.  His favourite nickname is Osinyo and football team is Liverpool….one day we will convert him into an Aberdeen FC fan.
Thanks to the ongoing support and sponsorship from Colleen Lennox and family, Titus now has friends dedicated to making sure he never goes hungry again.
Unfortunately there are lots more kids just like Titus whom we have still to find a sponsor for.  For more information on how you can make a real difference and sponsor a child, please click here.