"I have known Myles Edwards for a number of years and had heard about the fantastic work that he and Gideon Gathimba had been doing for the children in Kenya.

In 2014 I was fortunate enough to travel to Kenya as part of the Gathimba Edwards Foundation Kenya trip, this amazing group of people became known as the Kenya 22 and I felt honoured to be one of them. Over the course of what was a truly eye opening trip, I made the decision that on my return to Scotland I would do as much as I possibly could to aid the work of the Gathimba Edwards Foundation and over the last few years I have taken on a few challenges to raise money for the GEF charity."
– Jason Topley, Core94 Ltd
---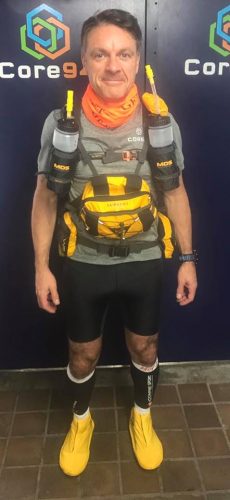 This year Jason will be taking part in what is described as the toughest footrace on earth. The Marathon des Sables (MDS 33rd) sees competitors cover the equivalent of five and a half marathons in five days, in searing temperatures that often top 50 degrees Celsius!
Jason has been training towards this for the last year, and on April the 8th 2018 he will try to complete the 256 km in the 5 day challenge and aims to raise £2,560 for GEF. That's just £10 for every kilometre he is walking.   He will be totally self-sufficient throughout the race as all competitors must carry all their own food, water & equipment required for the duration of the race.
GEF thanks Jason for taking on this challenge as he takes each step in the blistering heat of the Sahara Desert for the children that the we support now and in the future. Best of Luck!
If you would like to add a donation please click here.