Karen Soppitt and Sarah Simpson dedicate so much of their to helping our kids have bright futures.  They come to Kenya with us each Spring and their fundraising efforts when they are home are non-stop.
Karen sponsors a young girl called Dalmin each month.  Her support has not only ensured Dalmin is back in school full-time, eating regular meals and wearing nice clothes but also build Dalmin, her mum Sarah and little brother Dalton this new house.  The family were so excited to welcome Karen as the official house opener in March 2016.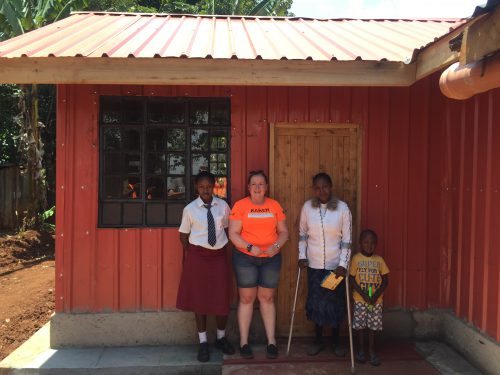 Sarah sponsorship of John Karue from the Pavilion Village children's home each month initially got him back into school, eating regular meals and wearing nice clothes.  Thanks to John's hard work combined with Sarah's support he is now enjoying life at college where he studies Building Construction Technology. Sarah also supports another girl Sharon through college each month and regularly organises and helps out at fundraisers – one of which being the African themed fancy dress party which raised enough to build Dalmin's house.  Sarah's parents John and Susan, brother Stephen and her partner Kenny are also big supporters of the foundation. John & Susan walked the 48 mile Deeside Way to raise funds for house building materials, Stephen runs crazy distance races in support of our kids and Kenny joined John on our October 2016 house building trip where we built 5 houses in 9 days.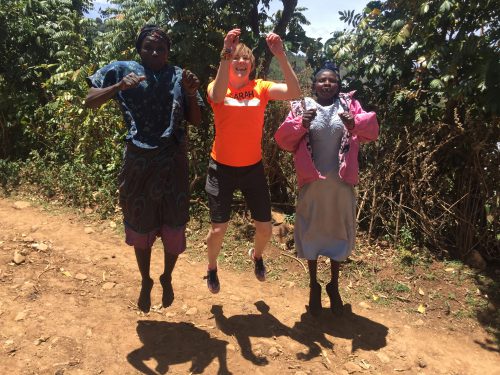 We can't thank Karen, Sarah and their families enough for the amazing support they give our kids.