Mat Northcroft is aiming to Beat the Sun and complete the North East 250 route in less than 18 hours on this bike!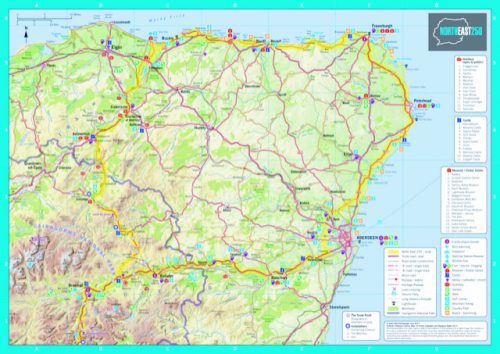 Mat will be taking on this gruelling challenge to raise money for The Gathimba Edwards Foundation and help support their July volunteer mission to build 4 more houses to rescue Kenyan children from poverty.  Over the past 3 years the Aberdeen charity has built 29 homes for over 124 children.  Each house will have a small, sustainable piece of land enabling the families to grow food to eat and sell. The foundation require a total of £35,000 for the materials and land.
At sunrise (4 a.m.) on Saturday 23rd June, Mat will leave from the Marcliff Hotel in Culter and cycle West to Glenshee before turning North and travelling over the Lecht and downwards to the coast at Spey Bay.
The next half will skirt the coast to Peterhead before returning to the starting point before the sun has set; aiming for between 9 and 10 p.m.
You can check out Mat's timing map here.
Mat says….
"I am really looking forward to taking on this picturesque route for this fundraiser. I am not aware of any record time being set for the North East 250 so, if all goes well I can set one and encourage other cyclists to give it a go.

I will climb 13,800 ft as part of this 251 mile ride- that is comfortably 3 times the height of Ben Nevis; and I expect to burn about 10000 calories!

I have been to Kenya with The Gathimba Edwards Foundation and have seen the situation that some children grow up in. The work the charity does both at home and abroad really does change lives."
https://www.totalgiving.co.uk/mypage/northeast250