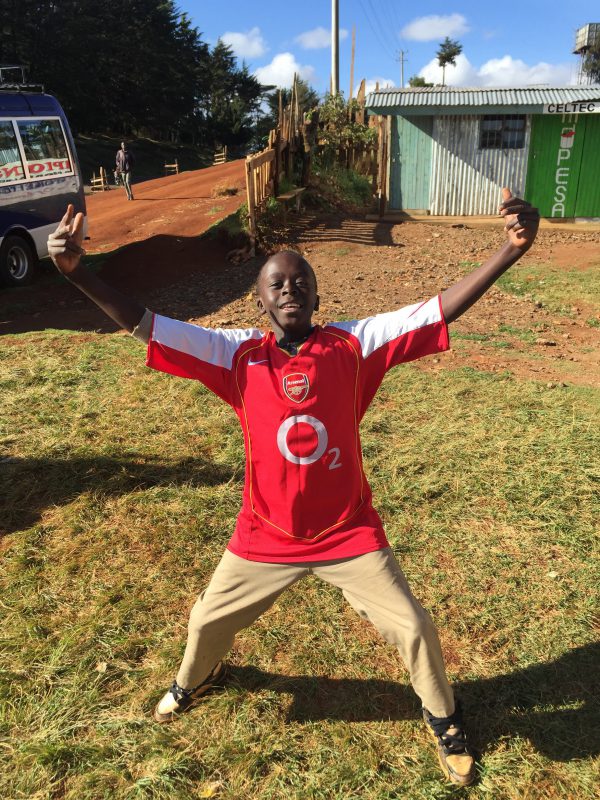 Kevin Ekele was born in 2002. When we first met Kevin in 2012 he was rarely in school due to lack of fees, eating 1 meal per day and wearing torn clothes.
Thanks to your support, Kevin is one of 11 children we are supporting in Iten who never miss a day of school, is eating 3 meals per day and wearing lovely new clothes.
Kevin earned the nickname 'monster' for his ability to devour large amounts of food despite his small stature. His favourite hobbies are watching action movies and playing games while his favourite school subject is maths. He dreams of becoming an engineer one day.
Thanks to the ongoing support and sponsorship from Nicola Henderson, Kevin now has someone willing to make sure he reaches his potential.
Unfortunately there are lots more kids just like Kevin whom we have still to find a sponsor for.  For more information on how you can make a real difference and sponsor a child, please click here.