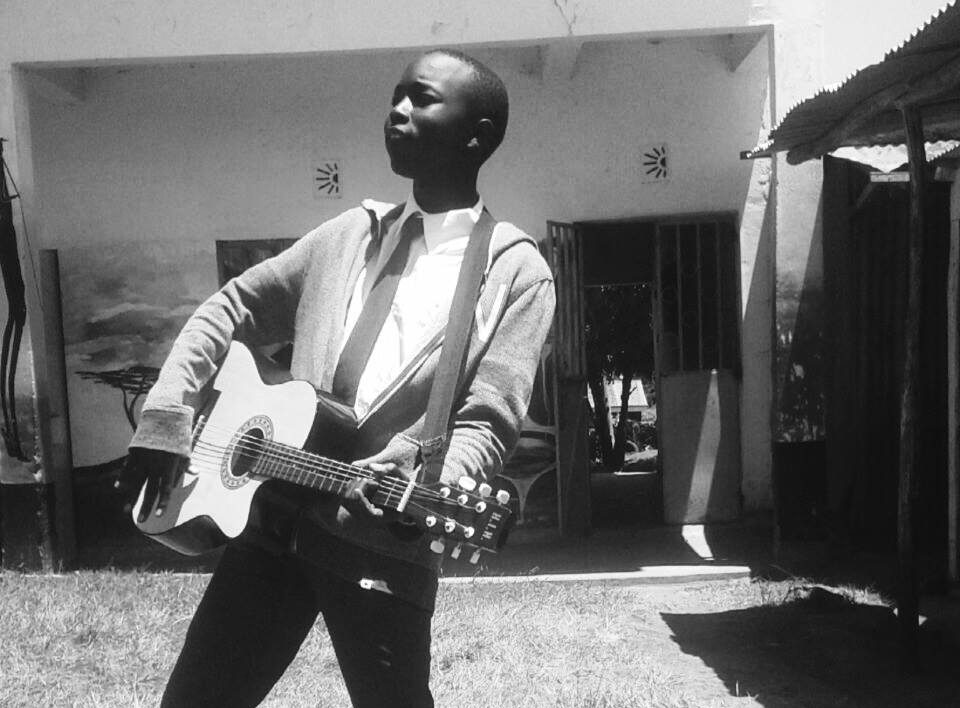 Enock Kirop's dream is to become a journalist and he has already impressed several Kenyan news agencies with his talents at school. He is also passionate about working with computers. We are proud to not only be supporting his secondary school education fees but to also have Enock as a big part of our team at GEF Creative Decors making bracelets and selling unique Kenyan ornaments.
Enock's favourite foods are chapati, mushroom soup and pancake mikado (pancakes, ice cream and chocolate sauce).  He successfully completed St Peters Iten Mixed Day School and has started to study journalism at College in Eldoret in 2017. In February 2017 he travelled on an aeroplane for the first time in his life to give a very inspirational speech at our fundraising dinner. In addition to the management of the G.E.F. Creative Decor shop in Iten he also produces videos and takes pictures at various G.E.F. activities in Kenya.
Enock (like Myles) is renowned for his unfunny jokes, as can be seen by his favourite below:
"Why did the elephant bring toilet paper to the party?  Because it was a party pooper."
Thanks to Stephanie Johnson and her continued support and sponsorship, Enocks future is a lot brighter. Unfortunately there are lots more kids just like Enock whom we have still to find a sponsor for.  For more information on how you can make a real difference and sponsor a child, please click here.