We are delighted to announce that tickets are now one table away from selling out for our third Gathimba Edwards Foundation (GEF) dinner in support of disadvantaged children in Kenya. The event, which is headline sponsored by Phil Anderson Financial Services, will take place on Saturday 16th February 2019 at Ardoe House Hotel, Aberdeen.  It will be an evening of inspiring international speakers, awards, authentic Kenyan cuisine, unique prizes and much more.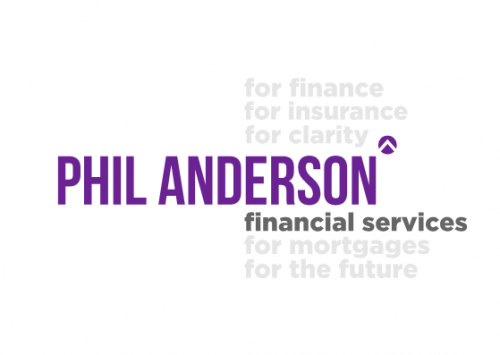 Guest speakers
Brother Colm O'Connell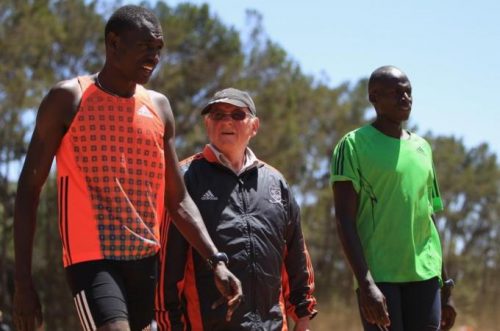 He arrived in Iten, Kenya from Ireland as a missionary in 1976 and taught geography at St Patricks Boys Secondary School. Early on, he was asked to help out on the running track, and discovered a passion that has lasted to this day. What happened next is now the stuff of legend! Under Colm's guidance, 37 Olympians and 18 Olympic or World Championship medal winners would emerge from this tiny school, including the current 800 metre world record holder David Rudisha.
Mary Waithera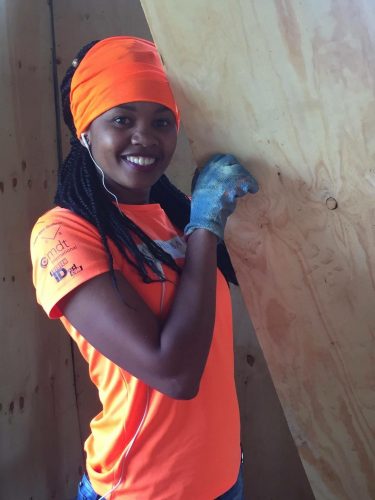 Mary will tell guests her story of how international sponsorship gave her the opportunity of an education following the passing of her mother to cancer when Mary was 12 years old. She went on to gain a BSc in Communications & Public Relations from one of Kenya's top universities, record several songs as a music artist and now lives in Aberdeen with Myles and their daughter Dahlia.
David Sagida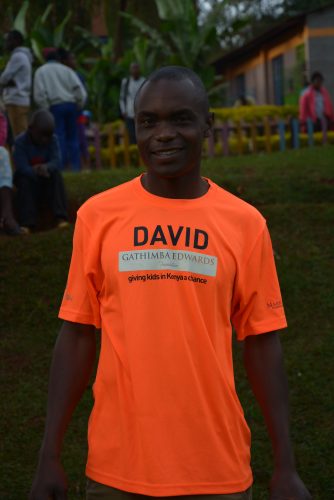 Our Operations Manager in Iten, Kenya is going to inspire guests with his humbling life story.  He will speak about how your support has assisted him and his family through some challenging times bringing up their son Daniel who at 2 months old was paralysed from the neck down as a result of meningitis.  He will also talk about the impact your support has had on the lives of the other children we support and why he is so passionate about giving them the best chance in life.
Gideon Gathimba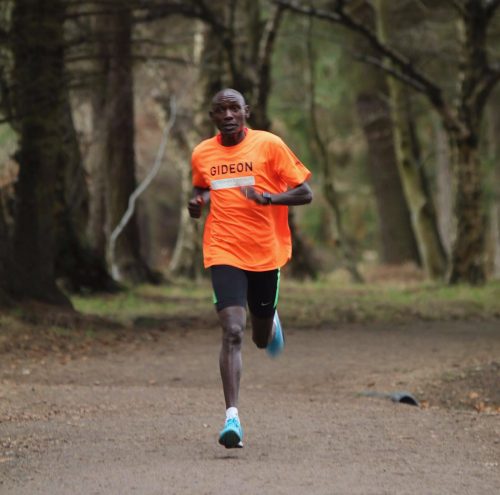 Co-founder of GEF, Kenyan international athlete and former 4 x 1,500m relay world record holder, Gideon tell us about the challenges he had as a child in a family which struggled to feed and educate him and his siblings.  He will explain how athletics changed his life and why he is so committed to giving children the same chances he had to further his life and that of his family.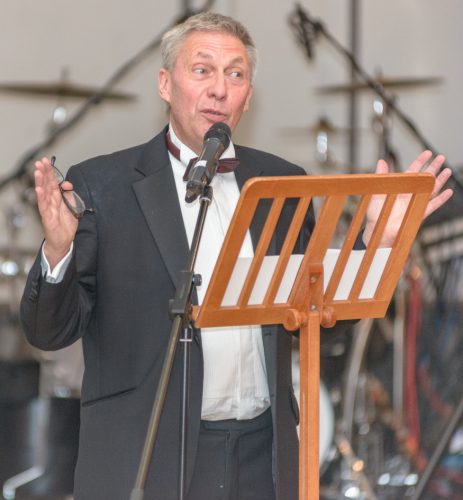 Dave Moorcroft OBE
The former 5,000m world record holder and Chief Executive of UK athletics will be in attendance again, this time as compere of the evening's proceedings.
At the dinner
There will be a welcome drink on arrival at 6pm followed by a delicious 3 course meal.  As well as hearing from our guest speakers, there will be various opportunities to win prizes via raffles and auctions.  The Neil Jaffrey Award will be presented to a local child in need. Check out this video of our 2017 event which was kindly produced by Stuart Hill.
The Neil Jaffrey Local Child in Need Award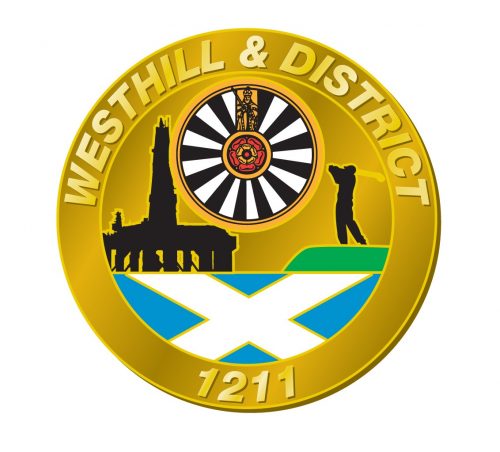 A special thank you to Westhill & District Roundtable for being our Neil Jaffrey Local Child in Need Sponsor in 2019.  The fundraising which goes alongside this award will go to helping Evie, who suffers from cerebral palsy, severe dystonia and resistant epilepsy which brings huge challenges to her and her family.
We have had the pleasure of getting to know them over the past few months. The love, patience, happiness and reluctance to ask anyone for help as humbled and inspired us to do something to make their lives a little easier.
We want to focus on areas of Evie's life that we can have a positive impact on right now as many other areas such as her seating are so complex it is going to take time to find the right solution.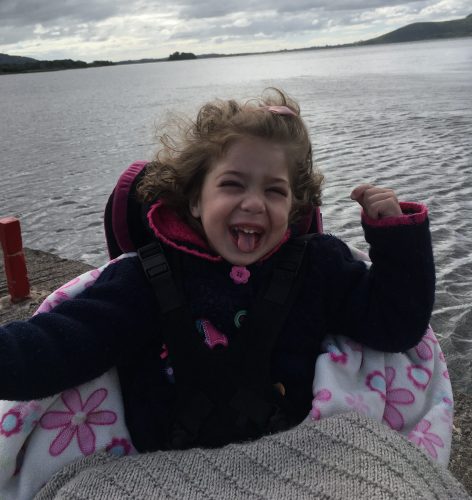 Donations will go towards a contribution to an outdoor play facility which we aim to build at their home. Evie's father Craig is currently gathering the cost information for this. Not only Evie would love this but so would her little brother. This is so important to the family as getting out and about is so difficult due to Evie's seating issues and the fact it takes both her parents to travel for safety. Being able to have fun in their own home and in our garden without having to travel is so important and would have the biggest impact.  It breaks their hearts to see Evie's little brother missing out on so much due to their travel issues and the time dedicated to Evie's day to day care.
We know that we speak for the family when we say they are incredibly grateful for any support through the Total Giving page and at the dinner in February.
Tickets
Tickets are £85 and tables of 12 are £950.  There are Headline, Platinum, Gold, Silver and Bronze sponsorship packages available – for more information please click here.  We would be extremely grateful if you could donate prizes to the event.
We ask that payment is made in full to secure tickets or tables. Payments can be made via bank transfer to:
Bank of Scotland
Gathimba Edwards Foundation
Sort code: 802260
Account number: 12495163
Please confirm your payment along with guests names, email addresses and dietary requirements via email to myles@gathimbaedwardsfoundation.org
Please note that tickets are non refundable.
With your support we can start 32 businesses for families in Kenya and get as many of the 99 children into school who are currently on our waiting list for support.
Thank you so much for your life-changing support which has made all of this possible.
With a special mention to all of our sponsors:
PLATINUM SPONSORS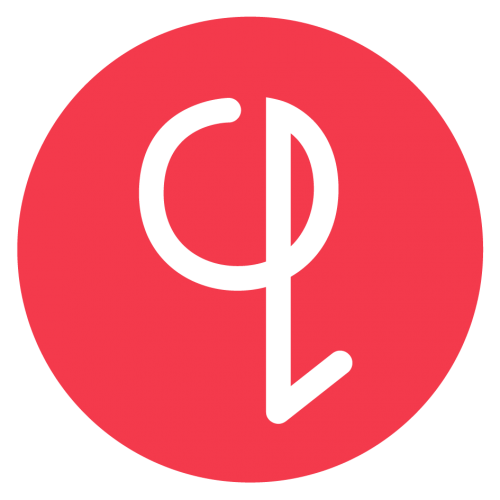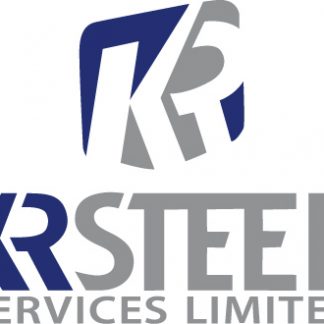 GOLD SPONSORS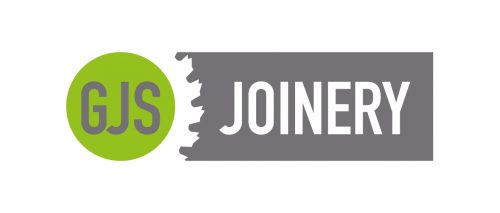 SILVER SPONSORS 
PRINCIPLE SPONSOR

OFFICE SPONSOR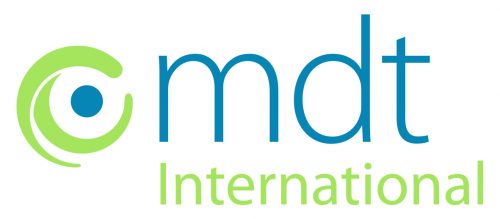 DESIGN SPONSOR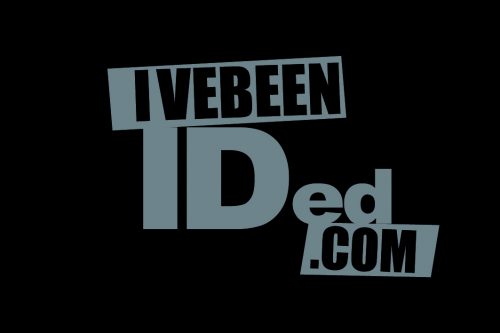 EVENT SUPPORT SPONSOR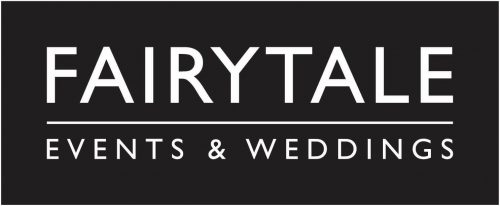 MEDIA SUPPORT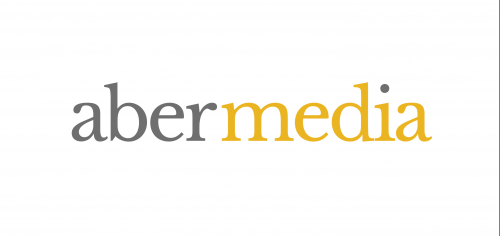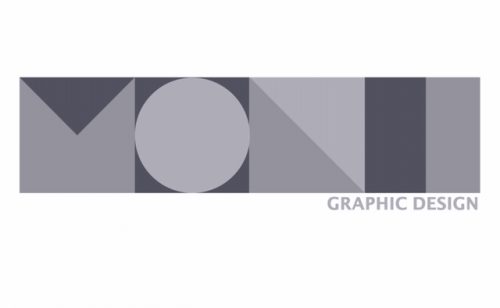 VIDEO SUPPORT

TABLE RAFFLE SPONSORS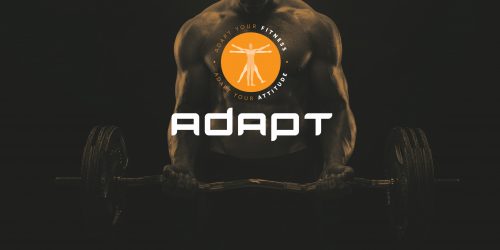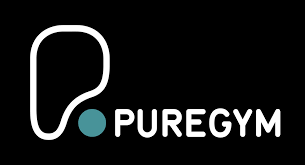 HOTEL PARTNER
Ardoe House Hotel & Spa, Aberdeen, thank you for hosting this event for the 3rd year and for giving us amazing support in so many ways.
We hope to see you at Ardoe House on 16th February 2019.
GEF Dinner 2017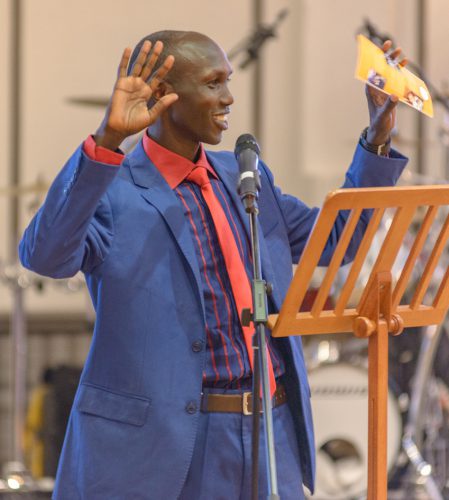 Thank you to everyone who helped us raise an incredible £49,103 at our second Gathimba Edwards Foundation dinner on Saturday 18th February 2017 at Ardoe House Hotel, Aberdeen.
Guests were inspired by our first speaker of the evening Wilson Kipsang.  The former world marathon record holder, Olympic medallist, New York, London and Berlin marathon champion, who attended the dinner on route to the Tokyo Marathon, spoke about his humble beginnings and how his running success has changed his life and the lives of those in the community around him.  Next up was inspirational 18 year old Enock Kirop who has benefited from the Foundation's support and also runs our bracelet operations in Kenya.  Enock told guests of how their support had transformed his life and given him the chance to realise his dreams.  It was Enock's first time on aeroplane to attend the event.  Former world 5,000m record holder Dave Moorcroft was in attendance again, this time excellently compering the evening's proceedings.  With Wilson Kipsang, Gideon Gathimba and Dave Moorcroft in attendance, there was three former world record holders present as well as GEF's Peter Githingi who has helped over 1,000 children through his work with street children, Scouts and the Chaka Youth Football Project in Kenya.
The Neil Jaffrey Local Child in Need Award was also presented to Mintlaw based youngster Tyler White.  The inspirational two and a half year old, who suffers from spina bifida, received a specialised bath seat and up seat/walker.  The award was kindly sponsored by the Westhill and District Roundtable group.  In addition to this an anonymous £6,000 donation was made by a local company to allow Tyler's family to install a stair lift into their home.
The money raised from the evening went towards our the significantly increased school and uniform fees of our children as they progressed from primary to secondary school.  These can jump from as little as £40 per year up to £1,000, which is why so many children don't enter secondary education.  We have also been able to provide regular counselling services as well as sustainable food solutions for families.
Thank you to everyone who purchased tickets, tables and donated prizes.  To all of our GEF dinner sponsors who have given so generously – bronze sponsors KR Steel, Rose Recruitment and CV Aberdeen, Silver sponsors Red Balloon PA and Aberdeen Sports Therapy and Gold sponsors BackStrong Trust, SureVoIP and Bonnie Wee Golf.  To all of our partners and volunteers, who have given their time and services on the night and throughout the year, thank you.
Guests enjoyed a welcome drink on arrival followed by a delicious and authentic three course meal, raffle and auction full of unique prizes and live music from Scottish band Mustang.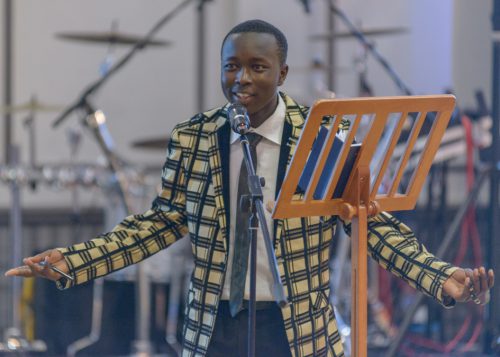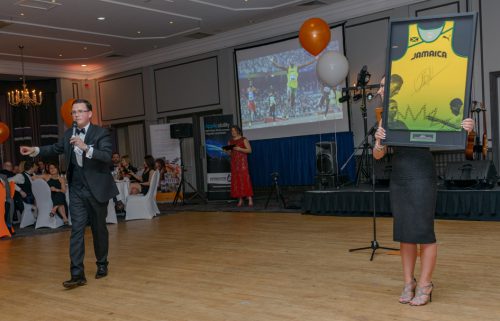 GEF dinner 2015
Your incredible support in 2015 raised £42,000 for our kids and projects in Kenya.
This has not only enabled us to increase the number of children we support from 167 to 230 but has also allowed us to improve the support we offer to them all.  Every child is now sleeping on a newly-built bed with comfortable mattress, blankets and bedding – many of these children were sleeping on mud floors not so long ago.  230 children are now in full time education, 12 of them have completed secondary school and are now in either college or university.  We have connected over 1,000 children through our school twinning programme.
Your support has enabled us to invest in businesses and farming for several families to help them become more self sufficient.  It has also allowed us to run a series of seminars advising families on a wide range of topics from managing finances, investment, self esteem, gender equality and sexual health.  We also have our own holiday projects nurturing talents in education, football and athletics.  Since we began in May 2014, we have been able to build new homes for 41 children and by October 2016 that number will have increased to 66 thanks to our volunteer builders.  For more information on the trip please click here – www.gathimbaedwardsfoundation.org/volunteer-building-trip.
Matthew James Dyer, who received the Neil Jaffrey Award in 2015, is doing well and enjoying his therapy at the Craighalbert Centre thanks to your support.  He is also starting to train on an Eye Gaze computer system which in time will enable him to communicate with his loved ones for the first time.
Thank you from the bottom of our hearts for making all of this possible.
Myles Edwards and Gideon Gathimba.