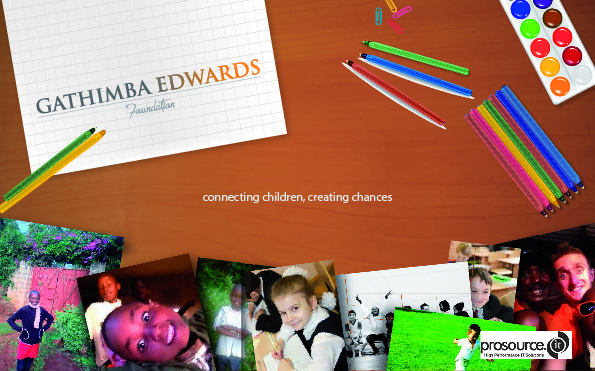 We are proud to have linked over 1,000 Scottish and Kenyan school children as part of our school twinning programme 'Connecting Children, Creating Chances' which aims to provide the children with a better understanding and level of appreciation for what life is like for a child in the country of their partner school.We also hope that it will lay the foundations of potential long term friendships between the children.
Led by our team and supported by GEF Ambassador Becky Lyne, the programme involves:
Each child being linked with a pen pal at their twinned school who they write back and fore to throughout the year.
Creating 'A Day In The Life' of video showing what each child gets up to from breakfast through to evening in each country.
Each school preparing presentations on areas such as culture, water, animals, healthcare, food, language, home, sports, hobbies, homework, water, cooking, playground and family.
A fun circuit exercise competition between the 2 schools, with average scores collated to see which school is the fittest.
Whilst part of our work is to create immediate opportunities for disadvantaged children through the payment of school fees, we believe that our schools programme will help to further create a sustainable and long term benefit to large numbers of children in Kenya and Scotland.
For more information please contact us on info@gathimbaedwardsfoundation.org