"I am in Kenya for 6 months, already 2 weeks in. I will be spending 2 months in Iten with GEF from the beginning of April. This is their school holidays so I will spend most of my time with the sponsor children while they are out of school. Our main focus will be to write their letters to their sponsor families. I will get to spend time one on one with each child and help them with their writing. I hope also to share a bit of joy in whatever I can teach them as well. In May when the children go back to school I will spend my time with the GEF team supporting them in anyway I can. We are not sure what is needed yet but there will always be things that come up. David, who I met last time has been gracious enough to offer to host me in his family home.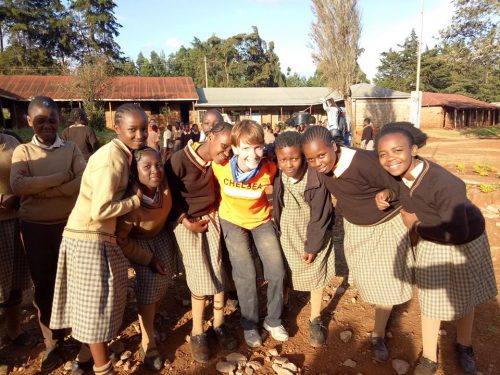 It is very different being over here, without a lot of the comforts from home. I would say I have running water about 40% of the time and power about 70% of the time. I am learning a lot about life here and also about myself. I am so happy to be here and especially love the children, they are always so happy and the Kenyans are so welcoming. The teachers at school are slowly teaching me a bit of Kiswahili, hoping to be ahead of Myles by the time he gets here!
I did a lot of fundraising while I was home, only 3 months since my last trip. I raised $7600 AUD (about 4400 GBP I believe- 2000GBP for GEF). I am working for 2 other charities while I am here as well. I also sponsor a boy in Iten- Roy who I am looking forward to meeting very soon!
I am really excited about my second build trip in July, I cannot wait to see some familiar faces again and change the lives of some families who are really struggling.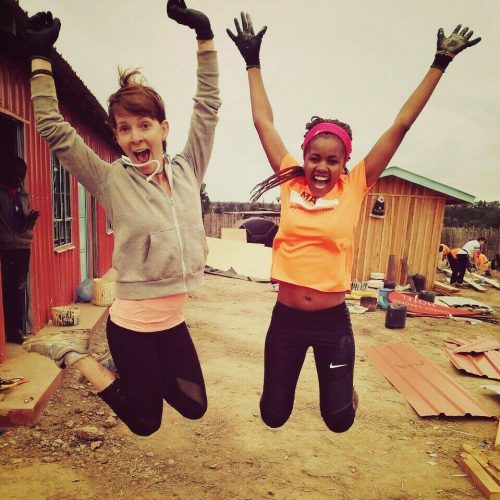 I am keeping a blog about all my projects, especially to keep my supporters involved. Check it out: https://journey4life.blog/ "
Chelsea Weir, February 2018